How We Help
Protecting

your

wealth

is

as

important

as

growing

it!
We Simplify The Complex
Solutions

to

minimize

taxes

and

optimize

your

wealth

with

us!
We combine the vast resources of a trusted global financial services firm with the individualized services of an investment boutique for a hands-on tailored approach to help families, entrepreneurs and incorporated professionals manage the multiple facets and legacy of their wealth. We tailor a fully integrated wealth management plan based on your individual needs—strategies to invest assets, transfer wealth, manage risk, help maximize philanthropic impact, reduce family conflict and enhance your lifestyle.  
"We focus on helping affluent families and individuals address the complex, multidimensional challenges of managing significant wealth. We identify and prioritize solutions to optimize for after tax multigenerational returns."
Fast and friendly service
Our

team

of

professionals

are

ready

to

help

you!
Our team is dedicated to serving the firm's most affluent clients, including some of the world's most accomplished entrepreneurs, executives and stewards of multigenerational wealth. Functioning as an exclusive wealth management boutique, we deliver sophisticated solutions that leverage the intellectual capital and insight of our substantial global resources. Drawing on a deep understanding of your financial life, our goal is to help you.
We provide information you want, and the knowledge you never knew you needed. To get to your next goal, and the next.
Our mission is to protect what is most important to you. We simplify financial complexity to help you achieve clarity and control.
Together we create comprehensive, multigenerational wealth management plans based on your needs, challenges and the values that guide your life and legacy.
We provide direct access to ultra high net worth experts in tax minimization, trust and estate planning, philanthropy, wealth transfer, and other areas of interest at no cost.
Our Approach
No

matter

what

your

situation,

we

can

help
Start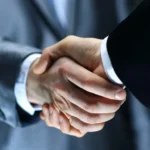 Client's Feedback
We

serve

our

clients

with

the

best

of

our

capacity
The majority of our relationships are the result of referrals from our clients or other professional advisors. We consider these endorsements one of the most defining characteristics of our practice.
Jordan has provided me with a highly professional and personalized face to face right from our first meeting with my accountant. His recommendations have always been valued and appropriate, particularly when considered in the context of the turbulent investment markets. His solutions have put significantly more money from my corporate investments not only into my pocket tax effectively but helped create a fantastic tax efficient wealth transfer plan in place for my family for generations to come.

Both Gordon and Jordan have spent time with my wife and me discussing and advising us on longer term strategies to ensure a sensible approach to our retirement plans and corporate tax-exempt solutions that no accountant firm told us about, but quickly got on board after we all met. They are very approachable, listen to our requirements and respond quickly to any concerns or queries. We have trusted their advice for many years and would have no hesitation recommending them to other potential clients.

The advice and strategy I have received from this firm has been outstanding! My finances would not be what they are today without his invaluable advice and guidance. I highly recommend them to anyone looking to boost long term returns with no risk to my capital and looking to leave more to your family through tax sheltered growth and tax efficient solutions.

I have continued to find his personal, yet highly professional approach very reassuring at all times. He delivers clear and comprehensive guidance on a wide range of complicated estate planning issues with the utmost integrity, and nothing is ever too much trouble for him. I would be very pleased to recommend the Donsky's to anyone who is looking for an exceptional advisory team.

Of new clients are referrals
Guaranteed growth & asset protection
Contact Us
Discover

how

we

can

help

you

achieve

your

goals
Our clients receive tailored professional advice from the very first stage and are provided with all the resources and expert help they need. If you'd like to learn how we can help you create, grow, and preserve your wealth, contact us today to schedule a call or an appointment. We appreciate your time and look forward to connecting with you.